It's already begun.  I'm starting to beat myself up over choices I've made in 2012 and resolving to make changes in the next new year.  Funny how early that creeps in. 
This year, my focus is shifting to food.  Not so much how much (or how much less) food I should be consuming, but the quality of food.  I'm contemplating going gluten-free to see if I can't shake this incessant headache and fatigue.  I'm trying to coerce my husband in to trying to ban processed food.  And I'm on a mission to expand my childrens palettes just a little.  If you have a 3 year old in your house, they you are probably very well aware of the preschooler resistance to anything that isn't angel hair pasta.
But this year, I'll come equipped with some help.  And you can too! 
Two lucky winners will receive a copy of Elizabeth Pagel-Hogan's "My Food Notebook."  It's a great way for your little one to take control over their food. Make your new year's resolutions for more food variety a reality! 
If you're interested in winning this adorable food journal, feel free to stop on by!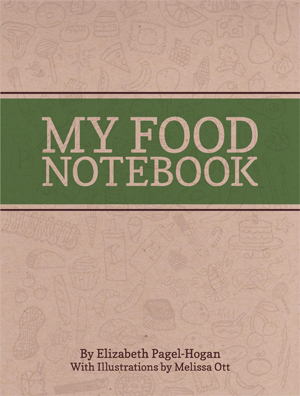 http://www.totallyfullofit.com/2012/12/17/picky-eater-resolutions-m...