Nothing can beat the exhilaration that one feels when a young pup enters the home for the first time. Taking care of the pup and enjoying its growth is a delightful experience which only a pet lover can savor. While growing, it is but common for the pup to develop illnesses and for that you need the services of a good veterinarian.
Most people think that all veterinarians are the same and any veterinarian would be perfect for their pet. But that is not the case, each veterinarian is different and you need a vet who suits your pet the best. A veterinarian is a very important person because he or she would be one of your pet's best friends rather than a medical professional. The vet needs to not just have the requisite skills to take care of animals; he or she needs to have the skills that are required to handle pet owners too. There is no right time to choose a vet for your pet, some people select the vet even before they bring the pup home, and some select a pet after the pet has acclimatized itself at home. Whatever be the time, it is essential to choose the right vet and the following points should help you in choosing one.
Choosing The Right Veterinarian
First you need to short list a few veterinarians. The most common and most preferred way of finding a veterinarian is by asking friends and relatives if they can refer a good vet. If your friends or relatives have pets, they will be able to easily provide you with a few references. Next you should search the yellow pages and find a few more. Another option is searching on Google and adding to your shortlist.Once you have shortlisted a few veterinary hospitals you need to check whether their certificates are endorsed by the American Animal Hospital Association. AAHA recognition means that the hospital meets all AAHA standards for pet care. The vet needs to be a specialist and for that he or she needs to have the required certifications. Once you know that the vet hospital and the vet have the necessary certificates, you need to check the facility and see if it suits you and your pet.
Inspecting the Veterinary Hospital
Check whether the hospital is professional.
Check whether you need any appointment to meet the vet.
Check whether pets are segregated, i.e., dogs, cats and parrots are kept separate.
Check whether the staff is competent.
Check whether the staff takes care of pets properly.
Check the services available in the hospital.
Check the rates.
Once you inspect and check the vet hospital you will be able to short list even further. However, it is imperative that you, as a customer follow certain rules:
Schedule appointments to the vet regularly.
Do not visit the vet only for emergencies, the pet needs to be acquainted with the vet and hence frequent visits are necessary.
In cases of emergency, bring the pet immediately to the hospital, do not wait for appointments.
Location
In the initial stages of handling the pet, you can visit a vet who is far away, but if there is an emergency it is imperative to get the pet to the hospital as early as possible and hence the location of the vet needs to be as near as possible to your home. So while shortlisting remember to shortlist the vet who is near your home.
Costs
Each veterinary hospital has different costs. It is necessary to go through all the costs that would be involved when you employ a vet to take care of your pet. You should also understand the costs that are involved for detecting diseases or illnesses, like blood tests, x-rays etc. You should also check with your insurance company whether the costs would be borne by them. Pet insurance is a broad term and it is necessary to go into the details of the insurance.
Before striking off names from your short list you should do the due diligence as mentioned above. A pet is not just an animal but a member of the family and hence the pet should get the best possible treatment at all times. Even if one of the points mentioned above does not suit your pet, you should not use the services of the pet hospital or pet vet. It is not necessary that the vet is experienced or inexperienced; all you need to remember that the vet should interact with your pet like a friend. Once you find a person interacting well with your pet, you can be rest assured that you have found the right vet for your dog. However, remember to bring your pet for regular check-ups. Regular check-ups are essential for the well-being of your pet.
Source:
1) American Veterinary Medical Association – www.avma.org
2) American Animal Hospital Association – www.aahanet.org
Author Bio: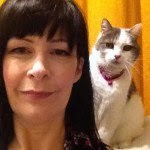 Dr. Pippa Elliott BVMS, MRCVS, is a veterinarian with over two decades of experience treating cats and dogs. She is also a research contributor to www.petinsuranceu.com. When she's not working, she's relaxing at home in London with a house full of her own beloved pets.
Do you create great content? Join us to submit your articles
here
!
Would you like Bloggy Moms to feature your product or attraction? Please contact us here.