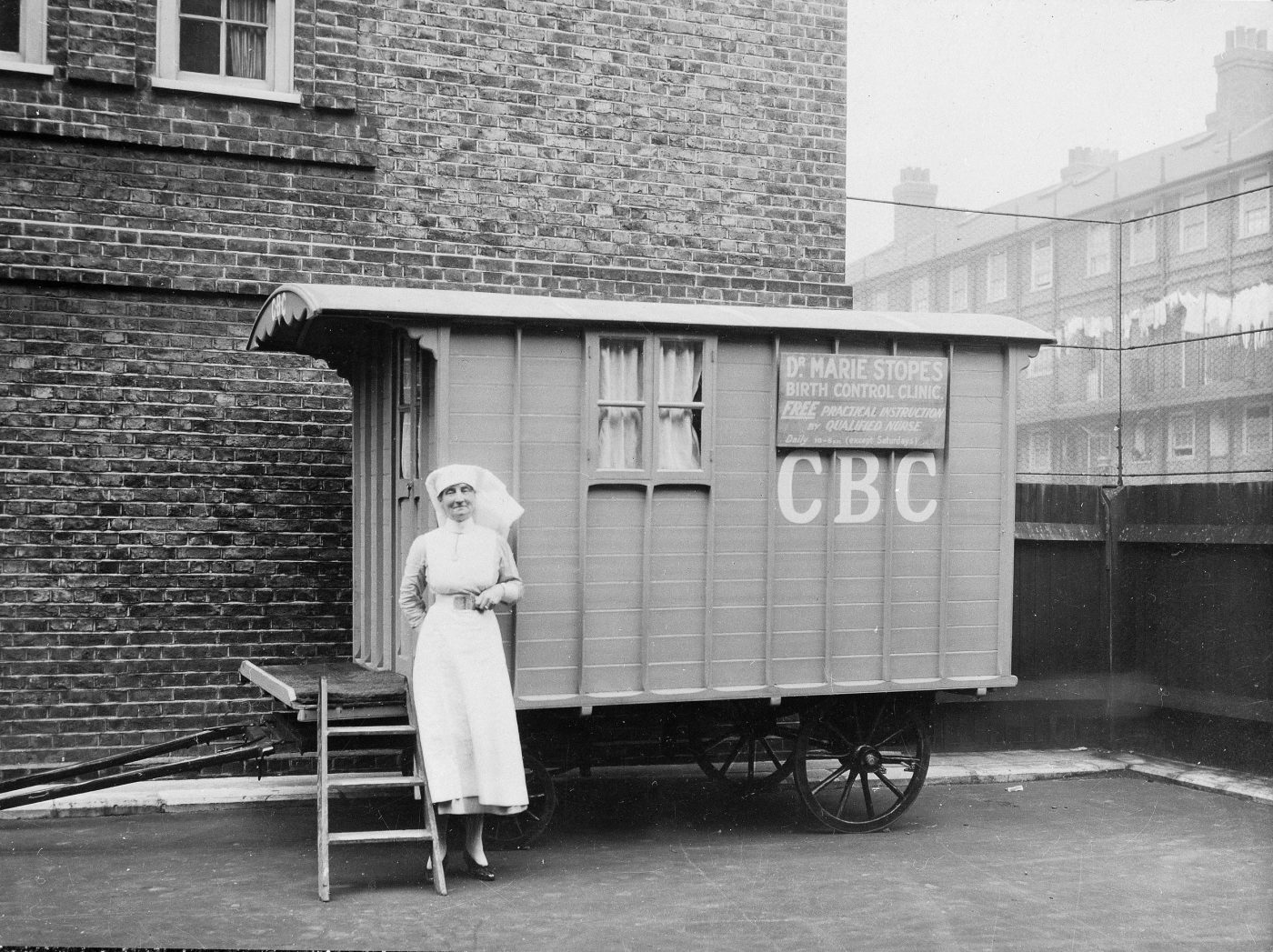 Image Source: Wikimedia
According to history the first ever case of birth control was seen during the Egyptian Ebers Papyrus in year 1550 BCE, while some also believe that the first case was registered during the time of Kahun Papyrus in 1850 BCE. In those times honey, acacia leaves and a lint were placed inside the vagina in order to stop the sperm from reaching the egg. In ancient Greece there has been evidence of silphium being used for birth control, excessive use of which led to its extinction.
If we are to look at medieval times in Europe it was a considered immoral to control birth by the Catholic Church. Despite of that women used various methods to control birth. Inserting lily root and rue in the vagina was a common technique used by women of that time.
In middle ages women were advised to tie weasel testicles around the thigh area to avoid pregnancy. Later on came condoms and the most earliest recorded evidence was found in the Dudley Castle, which dates back to 1640. These condoms were made from animal guts. It was more about stopping STDs during the English Civil War than for birth control. Notes by Casanova from 18th century Italy state that lambskin was used for birth control. But it wasn't till the 20th century when condoms became commercially available.
There was a significant movement to promote birth control that started in 19th century and extended till the 20th. In order to educate the common masses about the advantages of family planning the Malthusian League was formed around 1877 in the United Kingdom. It was Thomas Malthus's idea to use this league to propagate awareness regarding the unjust penalties and fines instated by the empire on the act of birth control. The idea came in Malthus's head after the "Knowlton trial" which punished Charles Bradlaugh and Annie Besant for distribution of published content having methods of birth control.
The credit of making "Birth Control" famous goes to Otto Bobsien and Margaret Sanger of United States who popularized this word in the year 1914. Although at first they were famous only in the states, their work, however, spread across the world by the year 1930. It was quite dangerous to be publicly known for spreading information on birth control because it was illegal due to the Comstock Law.
Margaret Sanger escaped bail payments in 1914 after being arrested for distribution of birth control related content and left the US for a year. She ran a small birth control clinic in Brownsville, Brooklyn, New York during the year 1916 but it was short lived. The clinic was closed in just 11 days and she was once again arrested. This began a public movement on freedom of birth control across the US.
The first recorded birth-control clinic was established in 1921 by Marie Stopes in the UK. Also in that year Miss Sanger established the American Birth Control League. That was later renamed to Planned Parenthood Federation of America. Similarly, the Society for the Provision of Birth Control Clinics was established in 1924 and in the year 1926 a branch of it opened in Greengate, Salford.
After years of hard work from activists like Stella Browne and Dora Russell, Birth Control Conference was able to assemble 700 delegates to bring abortion and birth control laws into the political scene. In the UK three years later local authorities were permitted to offer birth control advice in welfare centers.
Today, birth control is a phenomenon that's acceptable globally. On one side there are viagra tablets to improve sex drive, and on other are contraceptive pills to control birth, keeping a balance.
Do you create great content? Join us to submit your articles
here
!
Would you like Bloggy Moms to feature your product or attraction? Please contact us here.