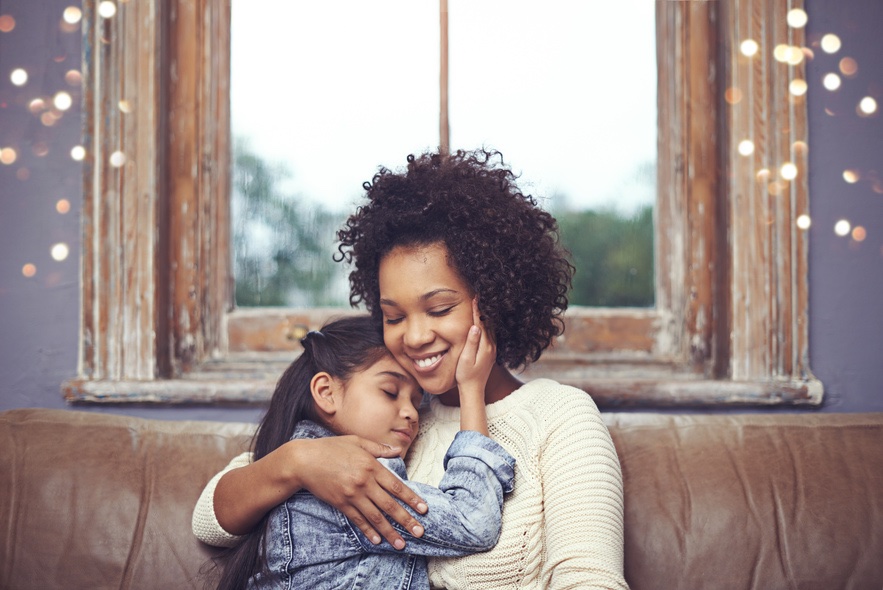 Content may contain affiliate or sponsored content. Read disclosure
here
.
Since we were little girls, most women looked forward to the day when they could bring a new child into the world and start a family. The idea of loving and nurturing our children and husband poured through us like a fountain.
When the day finally comes, many new moms realize that it may be more difficult than what they originally imagined. Between the expensive medical bills, abrupt lifestyle change, to the body aches; all of a sudden the enthusiasm we once had could be lost in the blink of an eye.
That being said, bringing children into this world can still be a wonderful experience so long as you have a positive mindset and are able to overcome adversity, hardships, and challenges. So I decided to come up with some inspirational quotes that will help keep you motivated when you feel like throwing in the towel.
One of the greatest titles in the world is parent, and one of the biggest blessings in the world is to have parents to call mom and dad. – Jim DeMint
The heart of a mother is a deep abyss at the bottom of which you will always find forgiveness. – Honore de Balzac
The heart of a mother is a deep abyss at the bottom of which you will always find forgiveness. – Honore de Balzac
Motherhood is a great honor and privilege, yet it is also synonymous with servanthood. Every day women are called upon to selflessly meet the needs of their families. Whether they are awake at night nursing a baby, spending their time and money on less-than-grateful teenagers, or preparing meals, moms continuously put others before themselves. – Charles Stanley
I think in a lot of ways unconditional love is a myth. My mom's the only reason I know it's a real thing. – Conor Oberst
My mother was the most beautiful woman I ever saw. All I am I owe to my mother. I attribute my success in life to the moral, intellectual and physical education I received from her. — George Washington
Mothers and their children are in a category all their own. There's no bond so strong in the entire world. No love so instantaneous and forgiving. — Gail Tsukiyama
A mother is the truest friend we have, when trials heavy and sudden fall upon us; when adversity takes the place of prosperity; when friends desert us; when trouble thickens around us, still will she cling to us, and endeavor by her kind precepts and counsels to dissipate the clouds of darkness, and cause peace to return to our hearts. ― Washington Irving
In a child's eyes, a mother is a goddess. She can be glorious or terrible, benevolent or filled with wrath, but she commands love either way. I am convinced that this is the greatest power in the universe. ― N.K. Jemisin
Sometimes, mothers say and do things that seem like they don't want their kids … but when you look more closely, you realize that they're doing those kids a favor. They're just trying to give them a better life. ― Jodi Picoult
Mama took me in her arms and held me tight. Her embrace was hot and she smelled like sweat, dust, and grease, but I wanted her. I wanted to crawl inside her mind to find that place that let her smile and sing through the worst dust storms. If I had to be crazy, I wanted my mama's kind of crazy, because she was never afraid. ― Sarah Zettel