Content may contain affiliate or sponsored content. Read disclosure
here
.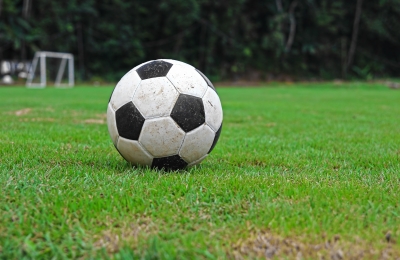 It is back-to-school time and another fall sports season is about to begin. For me, it will be my seventh year coaching youth soccer for my youngest of three children. Based upon the inspiration and ideas of John O'Sullivan, I would like to offer the following tips to parents of young athletes to have a successful sports season:
1. How Can I Help? Ask your child's coaches how you can help with your son's/daughter's team. Do they need help providing snacks after the games? Do they need someone to organize car-pooling or emailing the parents? Volunteering to be a coach can be a very rewarding and memorable experience, but most times it is a tremendous amount of work and many coaches would appreciate knowing the young athlete's parents are available and willing to pitch in.
2. Express authentic gratitude to your son's/daughter's coach. It doesn't have to be a gift – just a sincere thanks to them for volunteering their time to coach the team means a lot.
3. Leave the coaching to the coaches. It can be so frustrating as a coach to stand on the sidelines trying to manage the team during a game while the parents are on the other side calling out instructions to their child and even to other teammates, especially when it goes against what the coach is trying to encourage the young athlete to do.
4. Arrange a meeting – If you have an issue with the coach, speak to him/her privately. Arrange a private meeting with the coach when emotions have calmed down to discuss whatever the issue is. And please, do not spread negativity about the coach or the team to the other parents on the sideline, and refrain from participating in any negativity you hear. Nothing spoils the atmosphere among a team more than the parents commiserating with each other.
5. Respect the Refs – this one should really go without saying, but it is imperative that you set the standard and model the appropriate behavior towards a referee or umpire. They are there to attempt to be as neutral as humanly possible, and to call a fair game, but they are only human. Many of these refs and umpires are older teens who play the sport and are not mentally prepared to be yelled at by parents on the sidelines. It is just not appropriate behavior.
6. Set the example – think ahead of time about the kind of example you want to set for your son or daughter. Do they want their parent to be "the" parent on the sidelines who is yelling and complaining and harassing the refs? Probably not.
7. Finish the season for sure, but beyond that? If your child wants to sign up for the season, it is important to encourage him/her to finish out the season to teach that you should finish what you start. However, if they do not want to continue, please don't force them to continue past the season. Childhood is a time to try out new things and if they realize this particular sport is not for them, it opens up their schedule to explore something else that might be a better fit.
8. Let your child drive their own bus. Do not live vicariously through your child. Your youth sports career ended long ago. Let this be your child's story with their own ending. Take up a hobby or sport for yourself that you enjoy and allow this one to be for them.
9. I love to watch you play – Perhaps my favorite tip from John O'Sullivan (and others) is to tell your child that you love to watch them play. Kids who were asked what they dreaded the most about their sport was the ride home with their parents, where they would have to listen to a play-by-play critique of their performance. Nothing is more of a joy-kill than having to be a captive audience to that. During the game, sit back and simply enjoy watching your child play. And when you get in the car to go home, tell them that, and nothing more. It will make this fall a much more productive, successful and enjoyable season for everyone.It is back-to-school time and another fall sports season is about to begin. For me, it will be my seventh year coaching youth soccer for my youngest of three children. Based upon the inspiration and ideas of John O'Sullivan, I would like to offer the following tips to parents of young athletes to have a successful sports season: