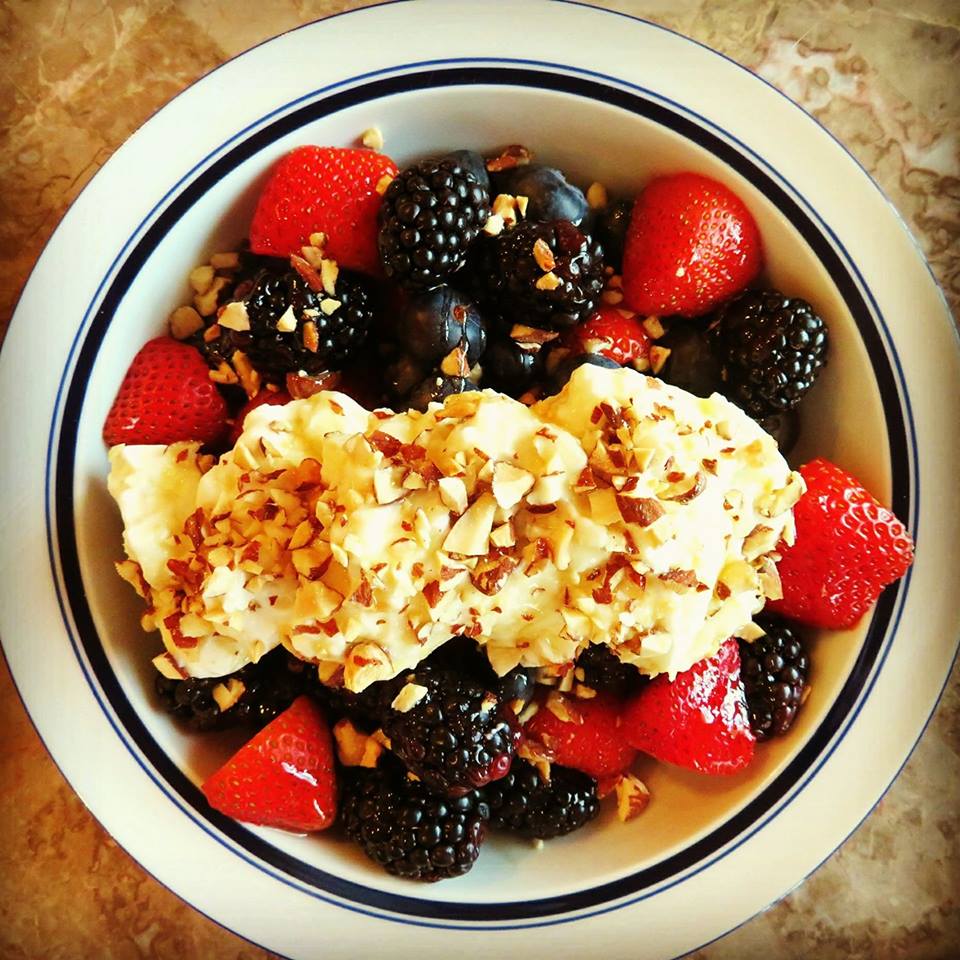 Content may contain affiliate or sponsored content. Read disclosure
here
.
It's 3 o'clock in the afternoon, and your stomach is growling embarrassingly loud! You're getting so hungry that the last stale donut left on the table in the lounge looks like a million dollar dessert. Or, the cookies in the pantry you swore you wouldn't touch, since they're for your kids' lunch, are now on the endangered species list. Perhaps the ice-cream in the freezer reserved for surprise guests or special occasions, now changes to reserved for your "not-so-welcome" hungry tummy guest.
So, caving to your cravings, you go ahead and eat them! It might taste amazing at first, but 30 minutes later, you notice you're hungry again, tired, and moody. Why? While these sweet snacks might seem like a good idea at first, they lack the satisfying nutrition your body actually needs!
Instead of going for the first empty calorie snack you see in front of you, make plans ahead of time and opt for a healthy snack full of protein, simple carbs, and healthy fats. It will boost your concentration, provide energy, and keep you fuller, longer!
This snack recipe is really simple, quick, and easy to prep! You can store everything in a container, leave in the fridge, and grab when you need it! Plus, did I mention it's absolutely delicious?
It's composed of berries, greek yogurt, nuts, and a drizzle of raw honey. That's it!
Berries will help provide you with some of the quick energy you need, plus they're full of antioxidants, fiber, minerals, and vitamins, such as C, B, and K. Greek yogurt has protein, which is good for your focus. It also has calcium, vitamin B-12, and probiotics, which contributes to a healthy gut.
Almonds contain healthy fats that will satiate your hunger. Besides keeping your tummy happy, almonds have vitamin E, which is great for your skin and helps to regulate hormones!
Raw honey is a natural energy source, antioxidant, and a great substitute for sugar!
What you need:
1 cup of 2% fat greek yogurt
1/2 cup of strawberries
1/3 cup of blueberries
1/4 cup of blackberries
12-15 almonds (chopped)
1 Tbsp raw honey
How to prepare:
Wash your berries (strawberries, blueberries, and blackberries) thoroughly with water
Remove the strawberry stems and slice the strawberries in half
Add strawberries, blueberries, and blackberries in a bowl
Top the berries with greek yogurt
Chop the almonds (*tip: place them on a cutting board, take a knife, place the tip of the knife on the board, above the nuts, and slice the almonds in a "paper cutter" motion, from up to down. Keep slicing the almonds until they are all chopped)
Sprinkle almond pieces on top of the yogurt
Drizzle honey on top
Enjoy!😊