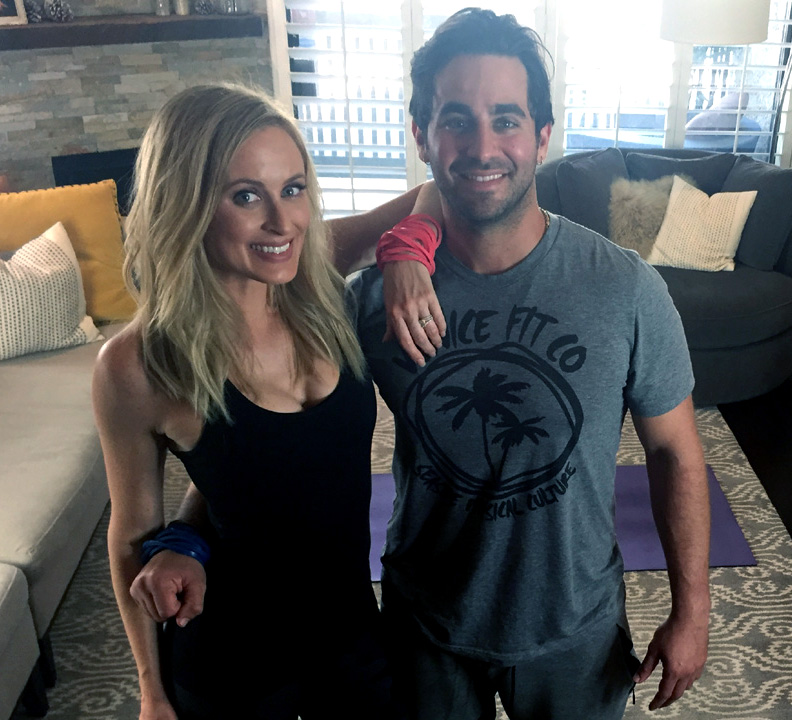 Content may contain affiliate or sponsored content. Read disclosure
here
.
Whether you just had your baby 2 months ago, or you finished your family planning 2 years ago, if you're ready to get back in the gym… THIS is the secret to your Postpartum Success.
With the help of celebrity trainer, Adam Rosenthal, I'm showing you how to take a different spin on your fitness journey. Here, we're building and reactivating your muscles so you can avoid injury later and get to your fitness goals sooner. And we're doing it all from your own Living Room, in earshot of your Little Ones.
Everyone is safe. Everyone is comfortable. And by taking just 15 minutes out of your day for yourself to spend with us, you're on your way to a healthier, happier you. And we all know for kids, Happy starts at Home.
This has #momwin written all over it.
So press play and let's get this awesome journey going! And seriously, CONGRATS on being here. You're a rockstar. X
IMPORTANT:
Make sure you are cleared by your doctor before taking part in this, or any other, workout.