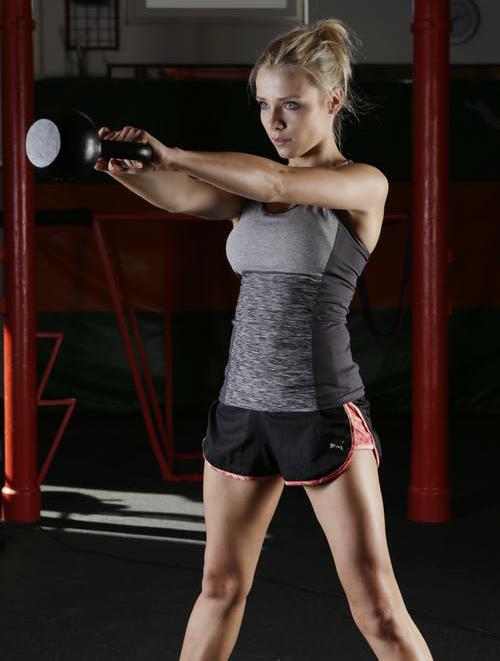 Content may contain affiliate or sponsored content. Read disclosure
here
.
Current figures show that "35 percent of 
the entire American workforce
 is participating in the freelance economy." As this number continues to grow, it is critical for those who work for themselves to stay competitive and at the top of their game. In addition to attending seminars, reading relevant books, having an engaging website, and attending networking events, one commonly overlooked way to boost one's business is through regular exercise. 
Staying in top shape
 has numerous cognitive and physical benefits that can change your work in powerful ways.

If you do not yet have a regular workout routine, explore some of the top benefits this habit can deliver to your freelancing business.
Improves your ability to relax and de-stress

Self-employed individuals run into 
incredibly stressful situations each day
, and do not have a manager or co-workers to help resolve problems that arise. Thankfully, just 30 minutes of physical activity can quickly break you free from tension. Whether your 
preferred workout is an exercise bike
 or hiking in nature, nearly all forms of physical exercise can help you relax and de-stress from your day. By increasing your brain's endorphin levels (a neurotransmitter that helps you feel good), you can expect to feel much more at peace when you make exercise a habit.

Boosts your energy levels

The days of a freelancer can be long and tiring. When more than one deadline lands on the same day or week, it isn't uncommon to work a 12-16 hour day (sometimes, multiple days in a row). Instead of reaching for extra cups of coffee, turn to 
exercise for your energy boost
. Choosing a workout that you enjoy multiple times per week can significantly increase your day-to-day energy levels. Over time, you will feel more awake and alert, and ready to take on even the longest of your workdays. (continue)