This content may contain affiliate links or sponsored content. Read our disclosure
here
.
Today only, October 23rd, grab this Ninja Auto-iQ Multi/Slow Cooker with 80-Pre-Programmed Auto-iQ Recipes at just $ (regularly $).
This Ninja Auto-iQ Slow Cooker four manual cooking functions: slow cook, stove top sear/sautee, steam, and bake. Auto-iQ technology allows you to select a recipe, add your ingredients, and helps you cook! featuring over 80 pre-programmed, chef-developed recipes.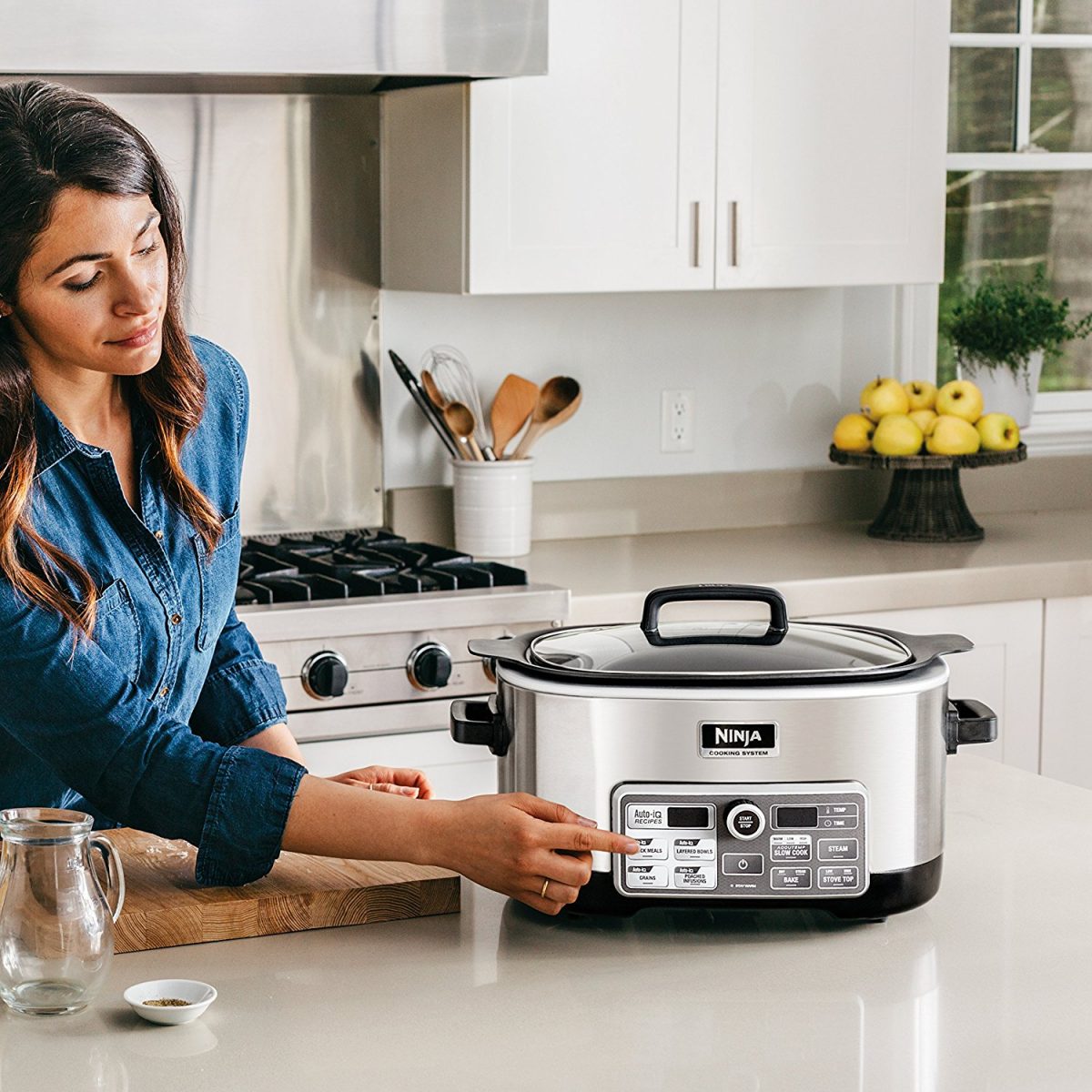 Ninja cooking system with Auto-iQ is four appliances built into one. A slow cooker, a stove top for searing and sauteing, a steamer, and an oven for baking. Cook everything from stews and roasts to seafood and vegetables and even baked goods. The cooking system comes with Auto-iQ technology: just select a recipe, add ingredients, and let Auto-iQ cook for you.
Choose from over 80 pre-programmed recipes divided into four programs: quick meals, layered bowls, grains, and poached infusions.
Don't have much time? Quick meals are the solution! Between manual and Auto-iQ functions, there's a huge array of delicious, one-pot meals at your fingertips. The 6-Quart cooking system also includes an auto stay-warm feature, digital timer, and steaming/roasting rack.
Accutemp technology uses specific temperature calibrations that work behind the scenes to keep your cooking system from getting too hot, so meals don't over boil.
Triple fusion heat: bottom heat, side heat, and steam heat all work together for easy one pot meals.
Programmable time and temperature: select your time and temperature for precise cooking (only available with certain functions).
Reviews
"I already had the 3-1 and loved it so much we bought this one as a 2nd one. Great meals, fast, the buffet setting is great for parties, cooks the best roasts, hams, fall straight off the bone ribs… Can you tell I love this product? Best appliance we bought in December!!"
"Love it!!!!! Thought it was going to be too little for my family of 7. But we can make so much with it. I use it everyday. Love love love it."
"I have not been disappointed with my ninja cooking system . I have used several of the layered recipes and they all turned out great . The pot is truly nonstick and just rinses out easily . I use this in my RV and it takes the place of several pots and pans . I love this."
"I absolutely love this multi-cooker. I am the primary cook in my household. To say that this appliance has made that task much simpler is an understatement. Dinners that would normally require two pans, the stove, and the oven, can be made just using the Ninja. Cleanup is a snap. I've never been happier with a purchase for my kitchen!"