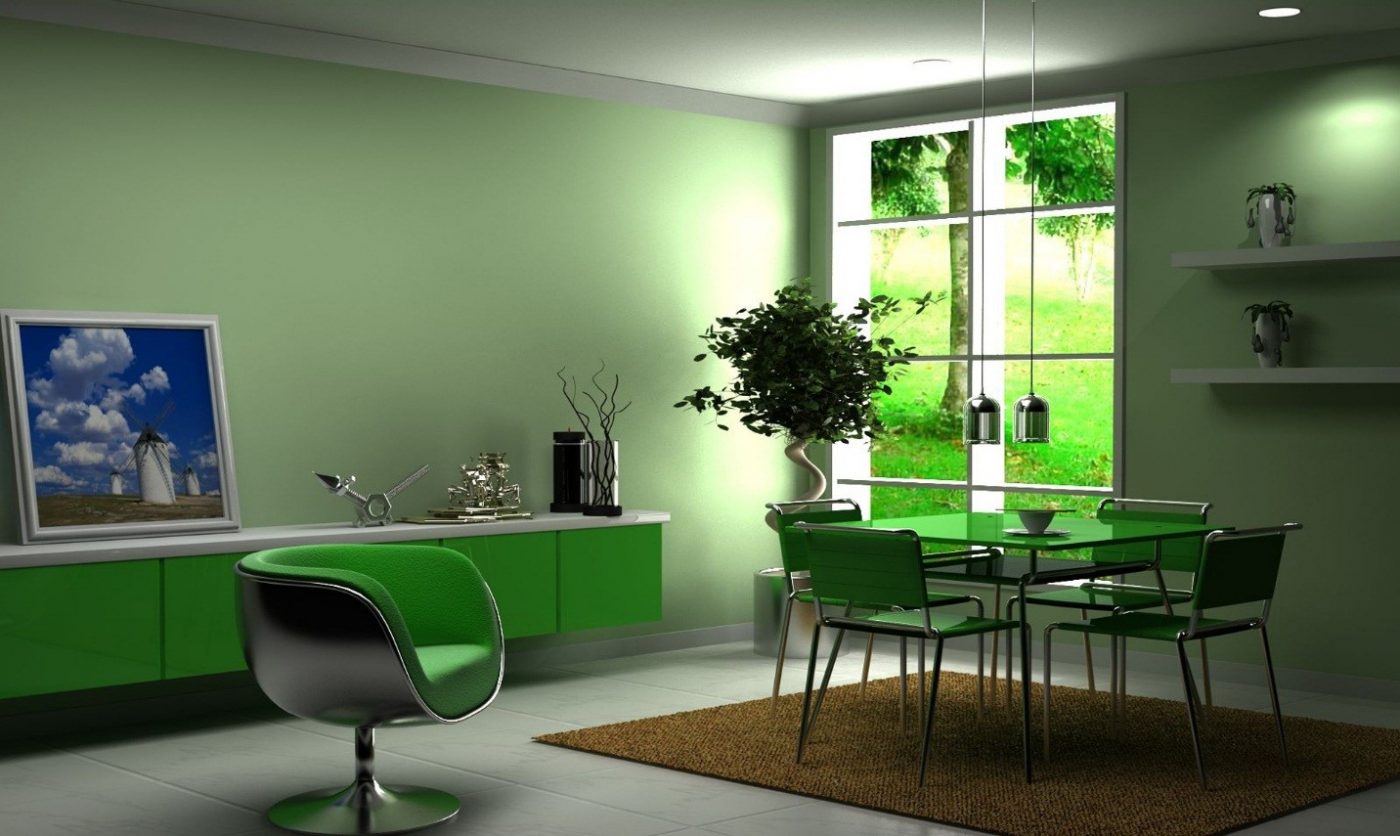 When it comes to transforming your home, you don't have to spend a lot of money. No matter whether you have just moved into a new home or you need a bit of a pick-me-up where you're currently living, there truly are some great, affordable tricks that are often used by interior designers to make some changes. Sometimes even small changes have a major impact on the big picture. Check out http://www.wallsauce.com/us/ for some more information, and then consider these 8 steps to transform your home on a budget.
1) Paint small rooms in soft, light colors to make it feel bigger:
It's true that the living area is one of the examples of maximizing small space. Rooms this size may feel cramped, but when you use soft, light colors on the walls, use mirrors, and have large windows, it feels larger. However, if you use dark colors, it makes the room feel small and closed in- even if you have lots of windows and mirrors.
2) Use mirrors to add instant light:
As mentioned above, mirrors can be used to make a smaller space feel much larger. In addition, if you have a large room with very little natural light, placing a mirror across from the windows adds light. You can also use decorative mirrors instead of art to fill an empty wall. No matter what size, a mirror can add light and dimension to your room.
3) Mix things up:
There is absolutely nothing wrong with placing that 100-year-old family heirloom right next to your modern furniture. After all, the most important part of decorating is that your space reflects who you are. Even when it comes to mixing fabric colors and patterns, you can bring texture and warmth to your living space.
4) Utilize slipcovers on your furniture:
While it's true that slipcovers are often given a bad rap, the truth is they are actually wonderful. They give you the ability to change the look of your furniture as the season change. You can remove them easily, creating a sophisticated look without worrying about visitors ruining your furniture. Slipcovers are perfect for homes with children.
5) Use wicker baskets for storage:
Wicker baskets are both economical and elegant for adding storage space to any room. You can use baskets to display/store books, magazines, towels, toys, and even blankets. You can also use them in the kitchen to store/display fruits and veggies.
6) Use what you have:
If you're like everyone else, chances are that you already have some things packed up in boxes that can be used for decorating. So, when you get that urge to make some changes, take a look at what you already have. Trays can be placed on top of tables, trunks, luggage, and more to add dimension and texture. You can arrange books, picture frames, or even candles on them. In addition, you can hang trays or plates on the wall as art.
7) Use hanging pot racks in your kitchen:
Your kitchen should be a place that is both warm and inviting. After all, we spend lots of time in there, whether we are cooking, serving, or entertaining. A hanging pot rack is both useful and elegant. In addition to looking great and being functional, they also open up storage space under your counter. Very rarely will you complain about having an excess amount of storage.
8) Add plants to your rooms:
Plants should be added to all of your rooms, no matter what they are. These are a great and inexpensive way to add color and texture to the area as well as accessorize your space. Plants are beautiful to look at- plus, they balance the humidity and clean your household air by absorbing pollutants and removing harmful gases from your air.
There are many things you can do to make some changes to your living area- without breaking the bank. If you're looking to make some changes, consider these 8 steps to transform your home on a budget.
Content on this site contains sponsored and affiliate links. Read our disclosure here. If you purchase something through a post on our site, Bloggy Moms or the publishing member may get a small share of the sale.