A common worry of modern parents is that our children spend too much time sat in front of the TV, or playing on their devices, and not enough time outdoors. If we're being honest, we know that in part this is because we're also spending more time than we would like online, blogging, or playing on our phones. While technology is wonderful, and it's great for children to gain experience of it, nothing is more important for children than spending time with their parents. All the better if some of this time is spent outdoors, keeping fit and healthy.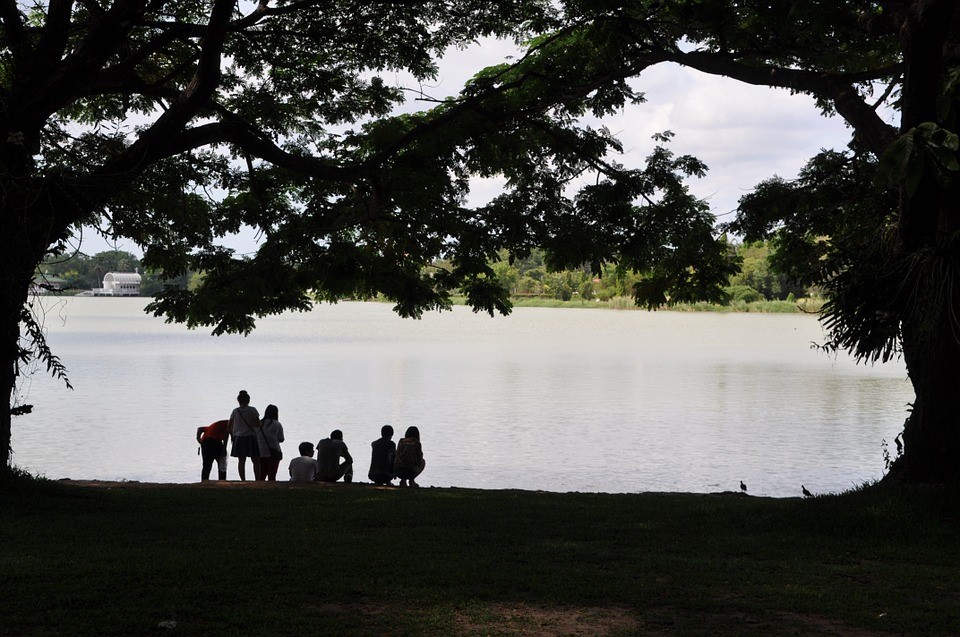 Royalty Free Photo
Skating
Skating can be fantastically good fun. It's a great way to get kids outdoors, but can also have wonderful health benefits for adults. It burns calories, increases muscle tone, and improves your balance and co-ordination. If the kids enjoy outdoor skating with you, they could go on to play street hockey, speed skate, or ice skate. You might even enjoy it enough to join a roller derby team. If you are interested in trying skating, get some Riedell outdoor rollerskates.
Playing Ball
A simple ball can bring hours of fun. Children enjoy playing alone, practicing tricks, and kicking the ball up a wall. Or as a family, you could head to the park for a game of soccer. Other ball games you could try include netball, basketball, and football.
Softball
You might think you need more players for a game of softball or rounders. But, like soccer, you can play a version with just your family in the park. Alternately, for a full game, invite other friends and family. You could even make it a weekly thing. Team sports like this are a great way of spending time together and connecting with family you might not see as often as you would like.
Cycling
Get a bike for everyone in the family. Even very young children can come out on a bike, with either a basket or trailer. Cycling is a great way to get some fresh air and exercise, while exploring and seeing the sites. Take your bikes on holiday for a fun adventure. Take a picnic out with you to make a proper day out of your bike ride.
Walking
Simply going for a walk is an incredible way to get away from technology and reconnect. We generally talk more and open up about our problems and stresses when we are outside and moving. This could be particularly good if you are trying to get a teenager to confide in you.
Scavenger Hunts
Scavenger hunts are a lovely way to get younger children out exploring. You're all out together, finding new things, and learning. Base your hunting around the season, and get searching. Younger children might be satisfied finding different leaves and bugs, but older children might appreciate more of a challenge. Look online for ideas.
Getting outside together not only gets you all away from your screens, it also helps to keep you fit and healthy, while improving your communication. It's often much easier to talk and relax when we're out of the house.
Content on this site contains sponsored and affiliate links. Read our disclosure here. If you purchase something through a post on our site, Bloggy Moms or the publishing member may get a small share of the sale.