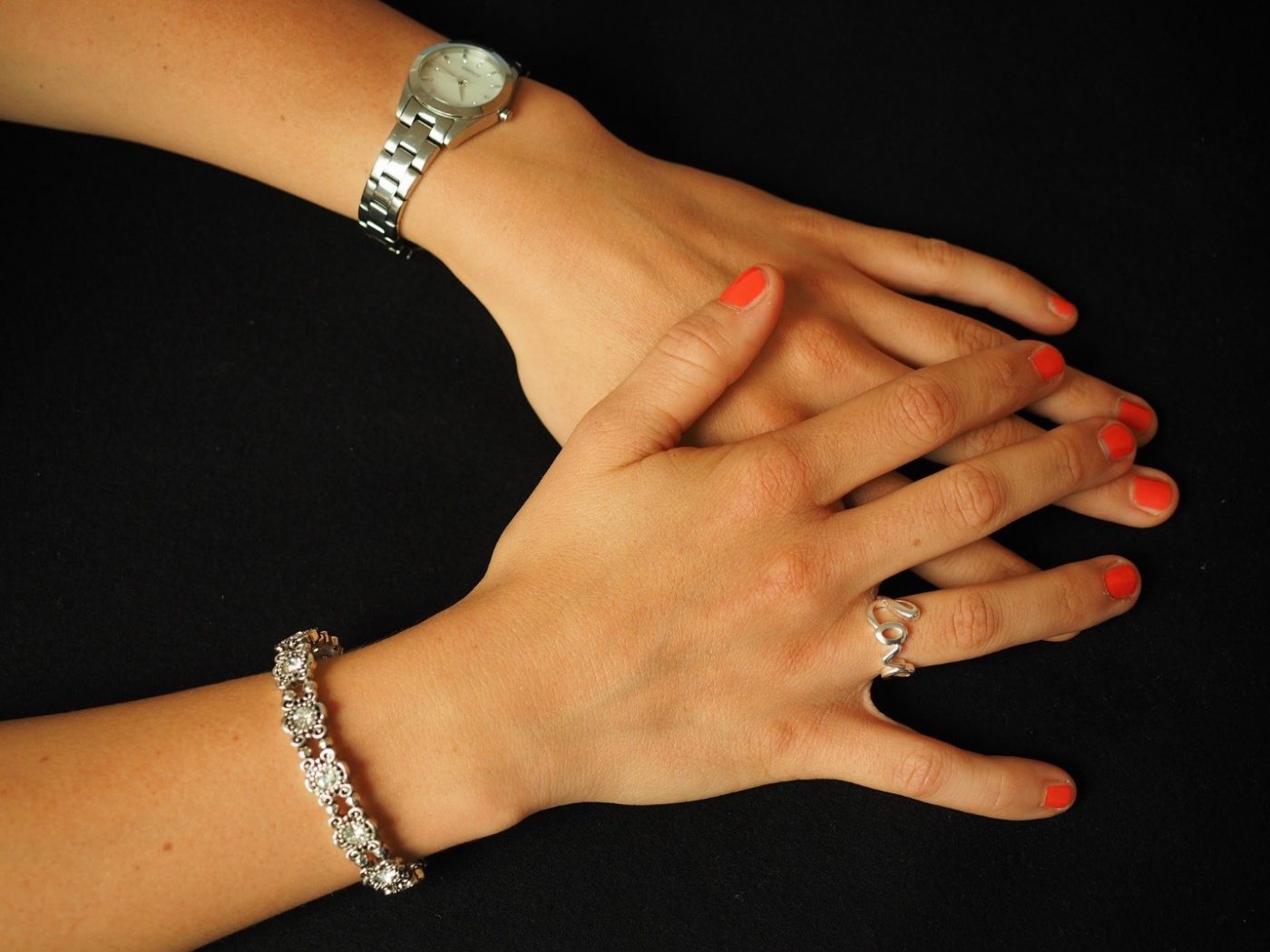 My two sons are going to make great partners when they're older. They have their dad as a role model, after all, and between the three of them, they have become experts at selecting sterling silver jewellery for every occasion – Mother's Day, birthdays, Christmas. You name it, they make sure their mom is adorned with the very best earrings, bracelets, necklaces, and even a brooch one year!

I love sterling silver and it suits my lifestyle. Firstly, it's by far the brightest of all the metals so, provided I look after it, it always glistens. I also love the variety. Since sterling silver has risen in popularity over the years, it's made way for more choices when it comes to designs. My husband is by no means stingy, but the favourable price tag means he and my boys have spoiled me rotten over the years and I pretty much have a piece for all occasions or styles. Here are a few more reasons why I adore receiving sterling silver jewellery by Silver by Mail (*nudge* to the rest of the family who are wondering what to get me for my next birthday).
It's Good Value for Money
Silver is the whitest of metals, and it's more affordable than platinum or gold. I even asked my husband for a sterling silver eternity ring for our tenth anniversary and with the great prices, he couldn't refuse! Silver tends to be cheaper since it is mined more often than any of the other precious metals so there's a whole lot more of it on the market. Getting a gorgeous piece of silver jewellery for a modest price is a big plus in my house but it also makes me feel like I have gotten something extremely valuable for great value.
It's Durable
I'm a busy mom. There's always cleaning up and tidying to do around the house, and when I get time I love getting in a game of tennis or hitting the gym. The boys and I are also taking up gardening, and we're often out on walks or bike rides so I need jewellery that can handle my lifestyle and sterling silver does the trick. It's a hard metal and it is easy to file and polish when you take it to a professional jeweller. Rings are also easy to size and repair costs are affordable.
It's a Versatile Look
By day, I am an architect, and I like to experiment with different corporate looks. By weekend, I'm a gym-gear-wearing-mom, and if we're going out with friends, I like to dress up. Silver works well for any occasion. I'm not regulated to wearing the same thing every day and it's quick to find additional sterling silver pieces when I want to freshen up my collection (although, my boys are great at gift giving!).
So Many Styles to Choose From
I like to think of myself as a trendy mom but keeping up with the ever-changing world of fashion can be tough. But with sterling silver jewellery, I can keep looking trendy. With the constant change in fashion, I love receiving more and more silver, and there are always plenty of trends, styles, and designs to choose from.
Sometimes the boys surprise me with a little keepsake, and other times my husband will veer me into a store to pick something out for a special occasion. I am truly lucky!
Content on this site contains sponsored and affiliate links. Read our disclosure here. If you purchase something through a post on our site, Bloggy Moms or the publishing member may get a small share of the sale.