Content may contain affiliate or sponsored content. Read disclosure
here
.
Sunny days are the perfect time to soak up some rays! Celebrate National Picnic Month by packing up some blankets and food and heading outside with your baby or toddler.
Traditional baby utensils have no place in your picnic basket, instead reach for a utensil designed for your baby's natural hand grasp and features a choke protection barrier, grab grabease!
Grabease makes it much easier to have some fun in the sun. Each grabease comes with a chic EVT pouch that fits snuggly in any picnic basket, ensuring that your baby can safely self feed at home or on the go!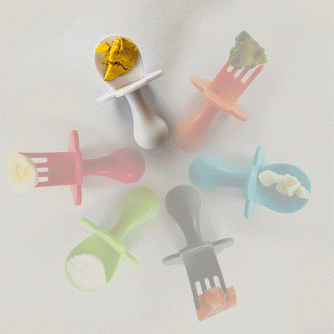 About grabease: grabease was created by a mother of three, Maya Shalev. Noticing that children were struggling to self feed, Maya realized that typical utensils weren't designed for a child's natural hand grasp. Grabease utensils feature a choke protection barrier, ergonomic handle made for little hands, and supports a proper hand grasp. Babies and toddlers can practice independence and learn to explore more with their food in a safe manner.