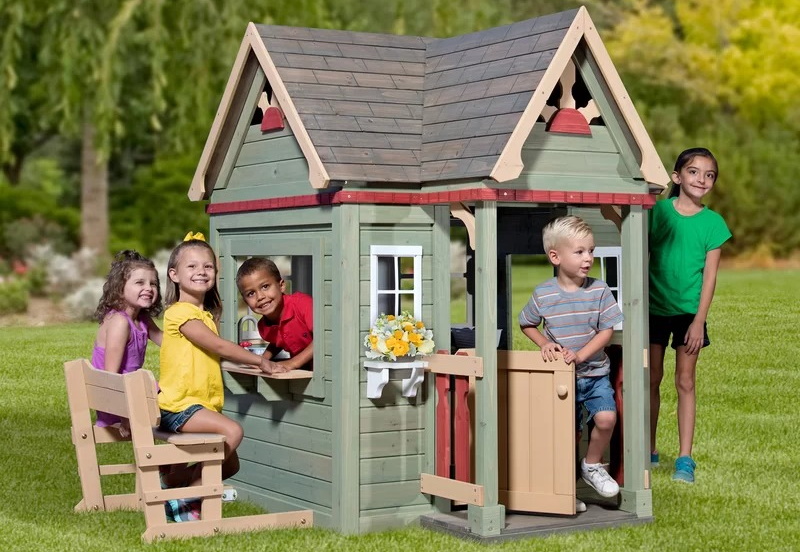 Content may contain affiliate or sponsored content. Read disclosure
here
.
This weekend, head over to Wayfair and score this Victorian Inn Playhouse at just $449.99 (regularly $599)!
Let your little ladies and gentlemen transport back to the elegant Victorian times within all the comforts of modern-day. With its large bay window, English garden bench, airy half door, classic serving station, and a fully stocked kitchen complete with phone, contemporary appliances, and fresh Hook & Loop Fastener food, the Victorian Inn 6.17′ Playhouse sets up your kids for years of fun.

The Victorian Inn 6.17′ x 5.42′ Playhouse is made from 100% cedar. With small, tight knot structure, your lumber will be less likely to develop small cracks emanating from knots. In laboratory testing, their durable cedar wood proved to be rot resistant and highly resistant to natural decay.
Features
Victorian-style wooden playhouse with front porch, serving station, bench, and modern appliances
Kitchen complete with telephone, plastic knife, cutting board, faucet, mounted sink, burner, fruit and vegetable basket with Hook & Loop Fastener food (apple, corn, orange, carrot, watermelon, strawberry)